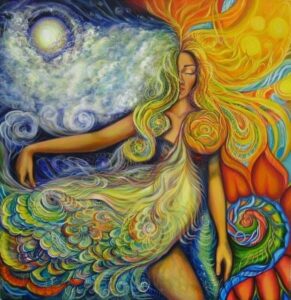 SomatoEmotional Release (SER) is often a process that occurs during a CranioSacral Therapy treatment.  SER is a body-mind technique which allows the tissues of the body to release memories, some of which may have significant emotional components. Cells and tissues, such as muscle, connective tissue, bone, and organs can store memories related to experiences we have. The SER process happens only if the client is ready and open to heal.  It is an effective and safe tool for resolving issues and symptoms that may have been holding up the client's healing process for years.
YOUR BODY KNOWS AND REMEMBERS EVERYTHING. It holds your entire story. It holds the truth and it holds the belief systems we've made up to keep ourselves safe. It has all the information we need to help us move forward and heal.
During an SER, I help you to reconnect your body and soul wisdom, to the parts of yourself that are waiting to be heard and supported, so you can move into a place of balance, freedom, peace and more joy.
SER involves engaging in dialogue and visualization, as you connect to the specific area of the body we are addressing. The body remembers everything and it will speak to us through images and sensations. As we explore these images and sensations, key words come up in our dialoging and those words are often attached to memories that have been buried. By shining a light on them, hearing and seeing them, in a safe, supportive space, we can give ourselves permission to feel what we had buried and create room to heal.