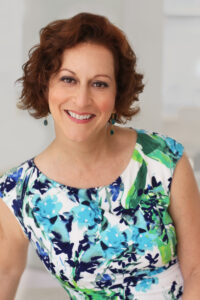 I believe the body has the ability to heal itself. All the answers lie within us. Our body remembers everything and is wise beyond measure. We must listen as it whispers to us, so we can give it what it needs to create and maintain good physical and emotional health.
Hilary D. Bilkis, LMT, MS  is a Gifted Healer and Intuitive, with 25 years experience. She is the owner of  Awakening Wellness, a light touch, hands on healing practice located in Savannah, GA. She works with you in a way that is gentle, compassionate and supportive.
Hilary combines light touch therapies with energy healing, emotional release work and spiritual guidance, customizing each session to her client's individual needs. Together we peel away the layers of stress, physical injury, and stored emotions, so you can release your pain, have more freedom of movement, feel calmer, clearer, centered, grounded and experience revitalized health, and more joy!
She has been in private practice since 2003.  Her training includes a variety of healing therapies including CranioSacral Therapy, Visceral Mobilization, SomatoEmotional Release and Energy work.
She received her degree in massage in 1997 from The Swedish Institute of Massage Therapy in New York City.  Hilary was trained in CranioSacral Therapy and SomatoEmotional Release through The Upledger Institute and has been a teaching assistant for their basic level class.  She has been trained in Visceral Mobilization through The Barral Institute.  She is licensed in New Jersey and awaiting her Georgia License.  Hilary maintains a membership in the American Massage Therapy Association (AMTA) and is a member of IAHP (International Alliance of Health Care Providers).
Prior to becoming a massage therapist, Hilary received a Bachelors Degree at SUNY Albany in 1990 and in 1994 earned a Masters Degree in Education at Queens College in New York.  She discovered that through various forms of body work and energy work, she could help and teach people, on a personal and rewarding level.
Hilary works with a range of people, from newborns to senior citizens.  The primary focus of her work is to allow her clients to reconnect and listen to the wisdom of their bodies so they can free themselves from physical and emotional pain. Together we peel away the layers of your pain, which may be manifesting as chronic pain, restricted mobility, fatigue, emotional fragility, depression, illness or "dis-ease."
Published Articles
Women and Chronic Pain – May 2013, Natural Awakenings Magazine
Light Touch Therapies – February 2013, Natural Awakenings Magazine
MELT Your Way To Wellness – January 2013, Natural Awakenings Magazine
 Don't Just Relive Stress – Release it! – February 2014, Natural Awakenings Magazine
Supporting Your Body Through Pregnancy and Birth with CranioSacral Therapy – May 2014, Natural Awakenings Magazine
Infants, Toddlers and Children Thrive with CranioSacral Therapy – August 2014, Natural Awakenings Magazine
Healing Is An Inside Job – January 2017, Natural Awakenings Magazine
Tongue-tie: Simple Diagnosis or Symptom – May 2017, Natural Awakenings Magazine
Healing Post-Concussion Syndrome – June 2017, Natural Awakenings Magazine